Note Counters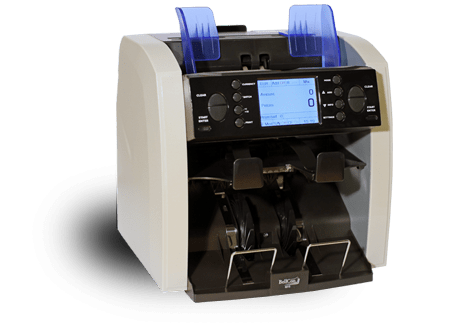 BellCount S515 handles more than 20 different currencies. The banknote recognition and detection is based on state-of-the-art two-sided CIS scanner and image processing technology. S515 can also read the serial numbers of the banknotes using optical character recognition technology.
Banknotes can be sorted by denomination and physical orientation. Furthermore, BellCount S515 can sort by banknote issue; in this way it is possible to sort out old issue banknotes. Suspicious banknotes will be ejected to the reject pocket and you can view a detailed counting report after the counting job.
The operation of the machine is very intuitive by a simple keyboard and a large colour display with finger touch function. When performing batch counting, the batch value can be selected using preset standard values or you can input individual values by using the numerical finger touch keyboard. The choice is yours.
Even though BellCount S515 is high tech with many advanced functions, it still comes in a compact size which will fit all modern financial and retail sector environments.
High reliability, high quality and stylish, user-friendly design at an attractive price level are core characteristics of BellCount S515. The delivery includes a protective dust cover for the machine.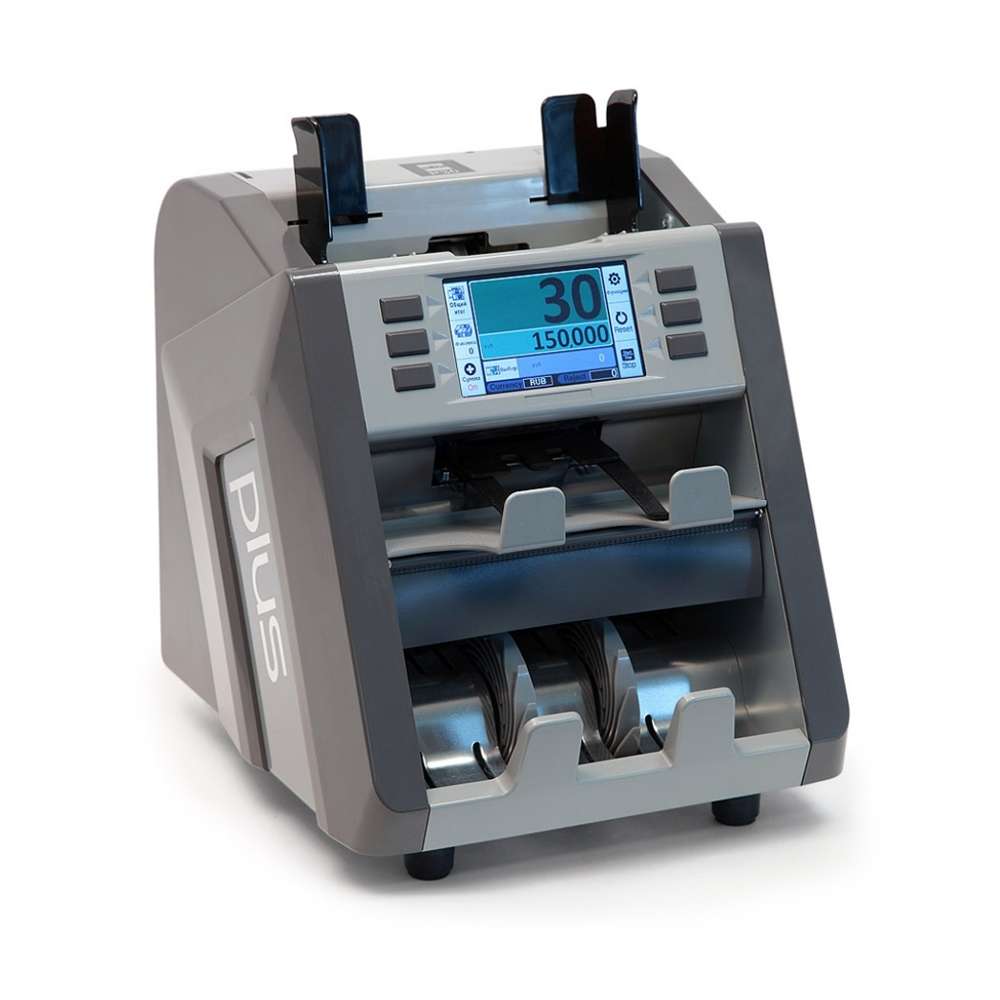 The Plus P30 is a two Pocket Currency Discriminator with compact size & with full CIS recognition technology . It has Wide touch screen LCD display , Accurate value counting and superior counterfeit detection. P16 supports Multi-currency  ,Automatic currency recognition .Supports Up to 12 currencies including AED, SAR, USD, OMR, GBP, EUR, KWD, NGN etc. Possibility to change the basic version of the currencies list (optional).
FEATURES :
Compact Size / Lightweight Two Pocket Discriminator fit into teller use
Smart manipulation by Touch Screen LCD Display (4.3 inch wide graphic LCD)
Accurate Value Counting & Sorting by Denomination / Face / Orientation
Excellent Counterfeit Detection by the optimistic combination of harware and unique software technology
Multi-Currencies Capabilities up to 10 Currencies (Optionally Available)
Easy DAta Capture & Auto Upgrade System by USB memory stick
Intelligent Rear Open Structure for Convenient Maintenance
Easy MAchine handling by well-designed moving handle
Authentication Technology : UV / FL / MG / MT / IR-T, IR-R
Power Supply : Free Voltage (AC100 – 240V, 50/60 Hz)
Power Consumption : 65 W
Interface : USB / RS-232C
Optional Device
Customer Display (4.3 inch wide graphic LCD)
Thermal Printer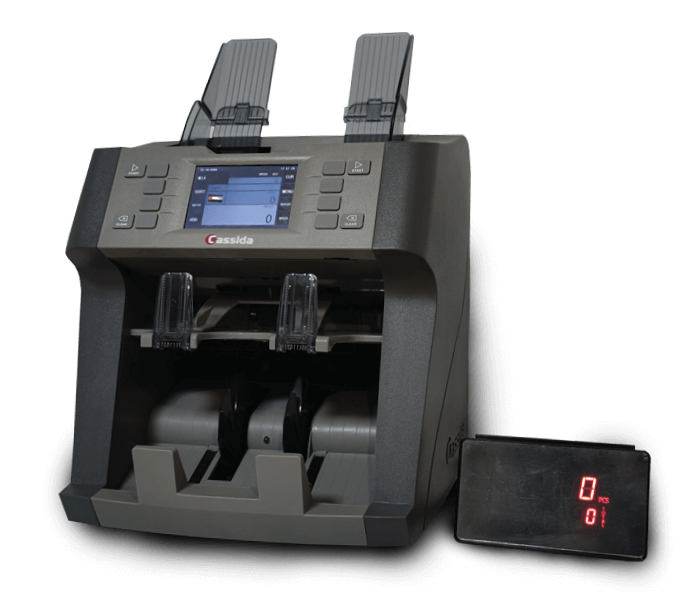 Up to 12 Multi Currency Counter Machine
Mixed-value and multi-currency counting simultaneously.
Sorting: denomination, issue, face, orientation.
Automatic Currency Recognition.
Banknote Size Detection.
Advanced Dual CIS Counterfeit Detection.
ADVANTAGES:
Fast and guaranteed accurate counting.
Automatically sorts mixed bills as sort mode stops.
Alerts each time there's a change in denomination.
Fast and easy update of database for newly issued bills.
New currencies and or other necessary update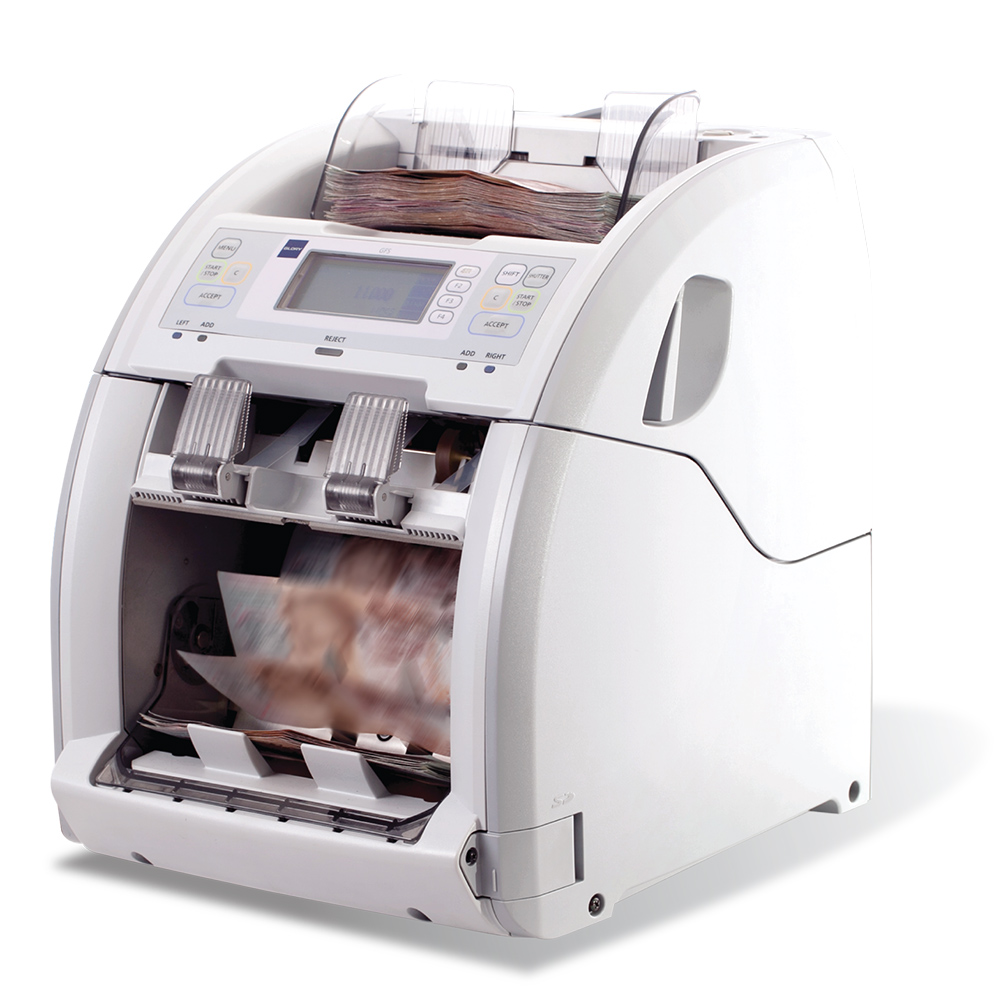 Dual pocket bank note counter and bank note sorter. Second pocket can be used to sort the notes or reject poor quality, damaged and forged notes.
Counting modes:
Authentication
Denomination
Facing & orientation