Access Control
Control Access to Restricted Areas

By understanding your business needs and how you use your space, we create a tailor made solution that adds value to your business and provides you with and Access Control System that integrates fully with all the elements of your security system to provide a professional and convenient solution.
Important features
Providing Access to approved personnel only
Creating alerts for suspicious activity/tampering
Gathering credentials of any on site visitors
Integration with other security elements e.g. CCTV
Remove credential 'sharing' through biometrics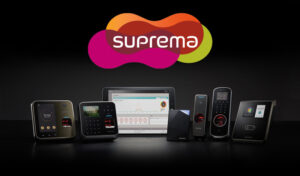 BioStar 1 is Suprema's access control system based on IP connectivity and biometric security. A biometric device installed at each door works not only as a reader, but also as an intelligent controller on its own. A separate secure relay unit can be installed for additional security.
BioStar 1 is a comprehensive access control management software featuring an efficient TCP/IP-based system architecture with intelligent IP readers. It supports a wide choice of third-party devices and integrations with other security systems, which makes it the best solution in cost reduction and flexibility in design.
User Management
Access Management
Door Management
Lift Management
Visual Map Interface
Zone Management
Device Management
IP Camera & NVR Integration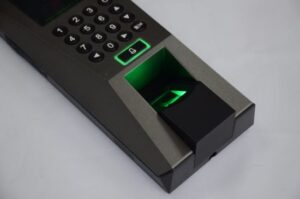 F18 is an innovative biometric fingerprint reader for access control application. With high-performance firmware functions and compact design, it has become one of ZKTeco's most popular devices. It is applied with ZKTeco's latest firmware with user-friendly UI and flexible user privilege settings for multi-level management. The new hardware platform uses ZMM210 core-board with 1.2Ghz CPU. With optimization of both hardware platform and firmware, the new f18 is able to verify fingerprints with even higher efficiency. The device offers flexibility of both standalone installation and installation with any third-party access control panels which support standard Wiegand signal. TCP/IP and RS485 are also available which enable F18 to be applied in different network.